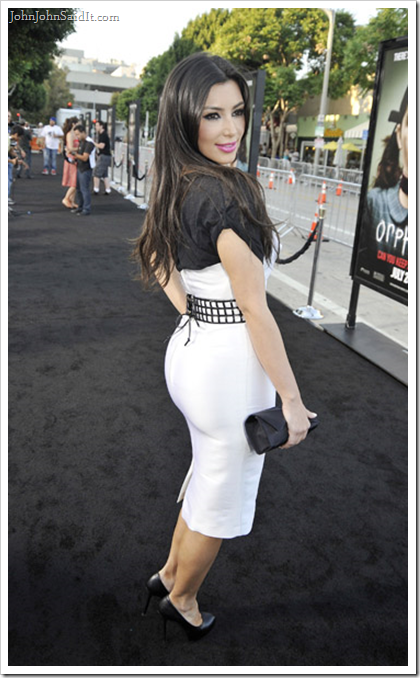 Kim Kardashian cannot wait to have children but concerned about her booty growing to big.
Kim Kardashian can't wait to have children.
The 24-year-old TV beauty would love to settle down and raise a family but isn't ready to commit to her boyfriend Reggie Bush at the moment.
She explained: "I think it is such a very unselfish and amazing thing to do. If I couldn't have kids, I probably would adopt. If I could have my own, I would have my own even though my booty may get bigger.
"I don't think I would ever live with someone unless I'm engaged. I'm really firm on that. I have done it before."
In the meantime, the reality TV star is enjoying her independence and is about to purchase a new home.
She says: "It feels really good to be able to buy a place by myself. It is time for me to move. I've always wanted to buy a big house myself and it is so gratifying to be able to."
-
Some men like that extra junk in the trunk…aint nothin' wrong with a little baby fat.
Related posts:
Kim Kardashian beat up by husband
Kim Kardashian detained in Africa
Kim Kardashian gets vandalized