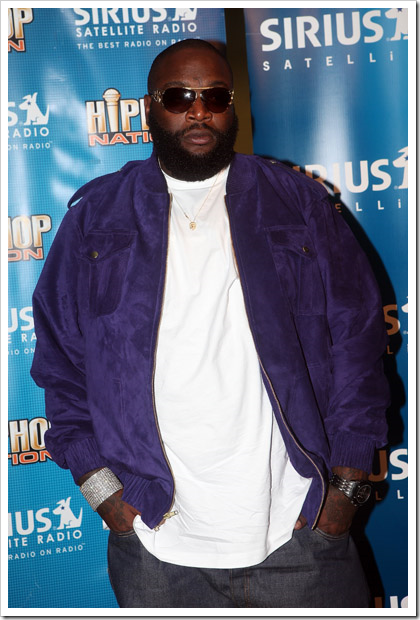 Rapper RICK ROSS has stormed to the top of the U.S. album charts ending Hannah Montana's one-week reign.
The star's Deeper Than Rap album sold 158,000 copies in its opening week to debut at the top of the Billboard countdown thanks to his recent highly publicized beef with rival 50 Cent
The Hannah Montana: the Movie soundtrack falls a spot to two and Depeche Mode claim their highest charting album in 16 years at three with Sounds of the Universe.
Country trio Rascal Flatts slips to four with Unstoppable and rap sensation Asher Roth debuts Asleep in the Bread Aisle at five.
-
And they say hiphop is dead…it just needs a senseless beef between two superficial rappers in order to sell albums.  On second thought…maybe it is dead.
Related posts:
Trick Daddy mad at Rick Ross
50 Cent career is over…says Rick Ross
Rick Ross Stole Ex-Girlfriend's Car