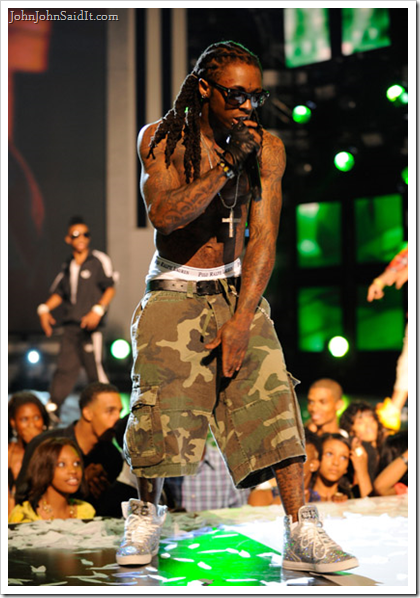 LIL WAYNE delayed his REBIRTH album four times because he's too busy working with other artists…yea right.
The highly-anticipated record was initially due for release in May but has since been put back to December at the earliest.
But the Lollipop hitmaker insists he hasn't been slacking in the studio – he's just too busy with acts he has signed to his Young Money record label to concentrate on his own work.
He tells us, "Honestly, I'm just starting up this Young Money label and I'm trying to get my artists down right. Get everybody together."
"Once I got that together, then I could work back on me. I'm a very humble person. I know once I get to it, I'mma get to it. So like I was saying, it's Young Money time, so making sure my artists get their just due."
-
Lil Wayne just needs to accept that most of us don't want to hear a rock album…but most of us didn't want to hear Kanye sing either.
Related posts:
Lil Wayne just don't get it
Lil Wayne – About Time!!!
Lil Wayne admits he's tired of rapping