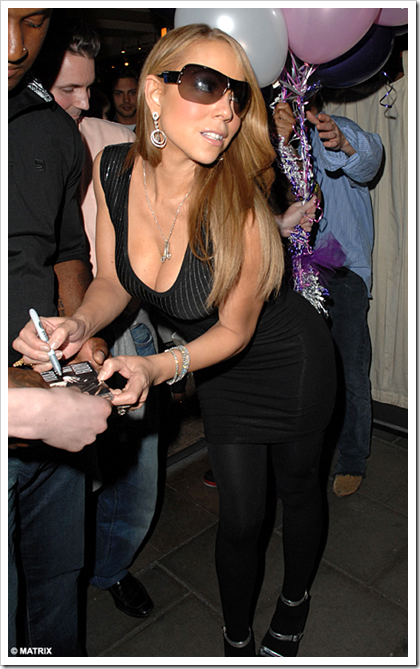 Concerns that Mariah may be too old to lose the "baby weight".
Several news sources have confirmed that Mariah Carey "is definitely pregnant."
To combat her pregnancy, Mariah has cut down her strenuous fitness regimen and began to eat even healthier for fear of "gaining too much baby weight."
Several friends are concerned that Mariah may stop eating completely, and return to her "old bulimic ways."
Nick has reportedly been very supportive since Dec. 9, when Mariah emerged from a well-known ob/gyn's office in Los Angeles, "clutching what looked like a sonogram and being greeted by her entourage with cheers."
Related posts:
Mariah pregnant rumor…drops movie
Mariah's knocked-up?
Is Nick Cannon using Mariah?