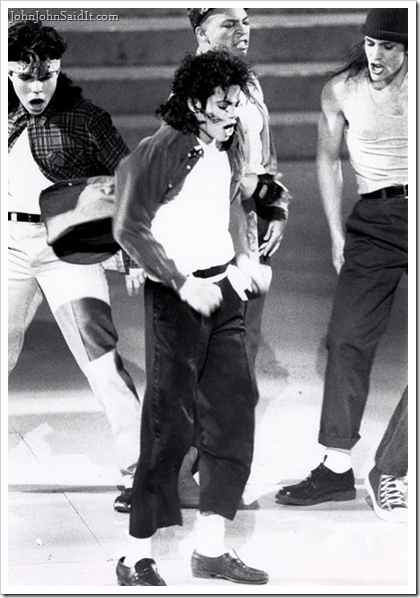 MICHAEL JACKSON is heading to the big screen.
The pop superstar was due to kickstart a 50-date residency in London as part of his This Is It tour in July, but he died on 25 June, just weeks before he was scheduled to make his live comeback.
Movie executives at Columbia Pictures were quick to snap up the rights to a documentary movie and reached a deal with concert promoters AEG on Friday.
The proposal was submitted to Los Angeles Superior Court Judge Mitchell Beckloff during a hearing on Monday and he signed off the deal - giving the film project the green light.
According to the proposed contract, the movie will feature the video footage of Jackson in his last rehearsal - just two days before he died - as well as footage that was intended to be shown during the concerts.
The Jackson estate will receive 90 per cent of the film's profits and concert promoters AEG will be awarded the remaining 10 per cent. Columbia has guaranteed a minimum of $60 million in return for the rights.
However, the deal is subject to the final approval of Jackson's mother Katherine, who Beckloff ruled had the right to review the contracts and file any objections to prior to the film getting underway.
-
Its sad the MJ will be worth more money dead than alive.
Related posts:
Michael Jackson fans protest
Michael Jackson is extremely pissed
Michael Jackson keeps getting sued