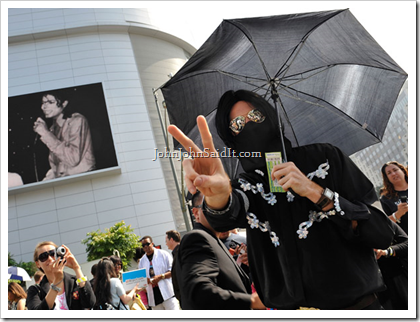 The recycling of Michael Jackson is about to begin.
His performances on the syndicated Soul Train series covering more than 20 years are being culled from the original tapes and will be released on the Time Life label, Soul Train Holdings announced Monday.
Videos include Jackson performing with the Jackson 5 in the 1960s, then as a solo act in the '70s and finally his appearances in the '90s on various Soul Train Music Awards ceremonies.
In a statement, Peter Griffith, co-CEO of Soul Train Holdings, said, "Michael was a long-time friend of Soul Train , and his performances on the show are as legendary as the performer himself." Terms of the deal were not disclosed.
Also industry executives have already put in bids to use Michael Jackson's image/likeness and music in future commercials and films.  The expected gross revenue could easily eclipse $500 million according to analysts.
Related posts:
Michael Jackson worth more dead than alive
What would Michael Jackson think?
Michael Jackson to star in documentary