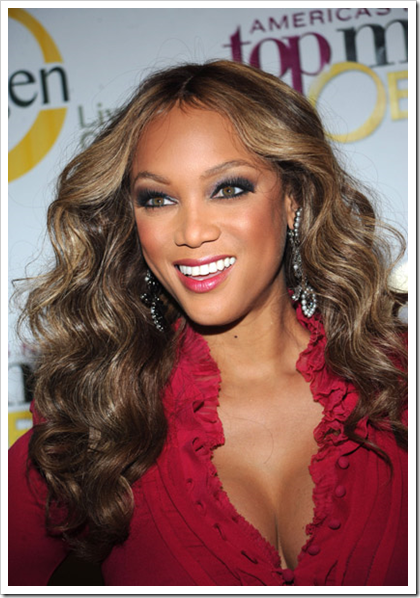 Top Model creator Tyra Banks looks to buck trend of hiring traditionally tall models and is looking for 'short and gorgeous' women.
Tyra Banks has just announced that for the next edition of America's Next Top Model, only women under 5′7" will compete.
According to The CW casting call, they are looking for "females, ages 18 to 27, of diverse backgrounds, shapes, sizes and with a height requirement of 5'7" and under."
Producers confirmed that "midgets or little people" are being encouraged to join the cast as long as they meet the qualifications.
Banks defended her decision to focus on women of shorter stature saying, "Models are beautiful women and there shouldn't be a rule that says because you're a certain height you can't be a Top Model…we're making our own rules."
Is Tyra Banks taking a brave step forward or creating an entertaining gimmick for television?
Related posts:
Tyra Banks rescues 'Top Model' from assault charges
New York Mayor blames Tyra Banks for riot
Tyra Banks has to testify…fears for safety