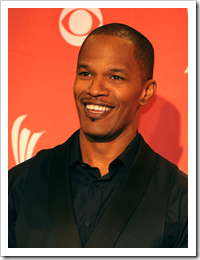 SEAN COMBS is set to star alongside RUSSELL BRAND in a forthcoming movie, it has been revealed.
The rapper, who has recorded music under the names Puff Daddy and P Diddy, will feature in GET HIM TO THE GREEK, which is being made by Apatow Productions.
In the film, JONAH HILL plays an intern at a record company who has to get an "out of control rock star" played by Brand to a gig at the Greek Theatre in Los Angeles.
Combs, who is responsible for hits including COME TO ME, will play the role of the record company boss in the picture.
The film will also feature turns from ELISABETH MOSS and ROSE BYRNE.
Recently, Combs was involved in a near-death experience with actor JAMIE FOXX.
The pair were in a private jet which plunged towards the ground before the pilot regained control.
-
Related posts:
Jamie Foxx to play Sinatra…WTF
Jamie Foxx almost went crazy
Jamie Foxx really went crazy