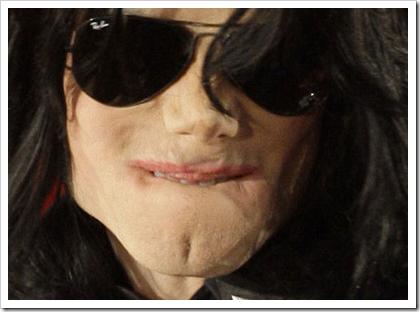 Last week Michael Jackson held a press conference announcing his much awaited comeback but the paparazzi was focusing on a more important subject…his face.
Click below for more pictures.
It looks painful for Michael Jackson to smile, and I'm wondering why he wears those band aids on lips.  Yea..I'm think way too much about this.
Enjoy…or not.
Related posts:
Michael Jackson daddy wants $15,000 a month
Michael Jackson afraid to go home
Paris writes Michael Jackson everyday