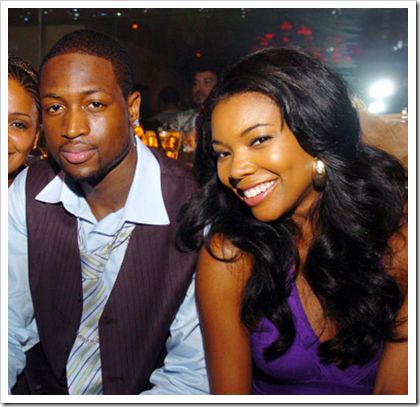 NBA star's divorce secrets exposed to the media.
Dwayne Wade's divorce to wife Siohvaughn Wade is getting uglier by the minute and seems to be creating great tabloid and gossip opportunities.  Siohvaughn filed papers yesterday alleging that Wade abandoned her and their children, and infected her with an unknown STD that many suspect to be Genital Herpes.
Even worse for the NBA All-star, she also stated in the papers that she wants the names of "all of his sexual partners" during their six year marriage.  
 

"Dwyane has dissipated substantial sums of marital property including . . . buying his mother a $2 million church; placing substantial sums of money in an account with another woman; providing numerous friends and family members with unfettered access to accounts with hundreds of thousands of dollars of marital funds from which they made substantial withdrawals…"


It's a well known fact that D-Wade and Gabrielle Union are an item and some people suspect they are now an official couple.  But if the Herpes claims are valid, this may be a rough start for the new celebrity lovers.  Said one NBA insider, "If it's true…then I guess she's either willing to accept the risk or he's already given it to her.  Either way it's their prerogative and hopefully the media stays out of it."
We can almost guarantee the media won't stay out of it as long as Siohvaughn continues to dish more dirt on Wade.
Related posts:
Is Gabrielle Union pregnant by Dwayne Wade?
Gabrielle Union talks life and love with D-Wade
Gabrielle Union voted 'Hottest of 2009′ despite herpes rumors