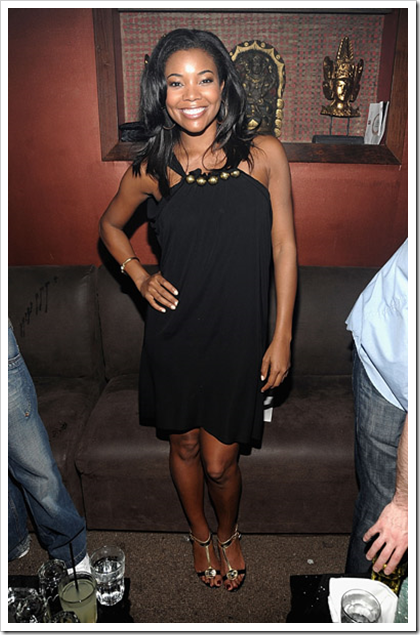 Actress GABRIELLE UNION is expecting a child with basketball star DWYANE WADE, according to reports.
The Bad Boys II beauty has been romantically linked to Miami Heat player Wade in recent months, following her 2006 divorce from American football star Chris Howard.
And now the couple is alleged to be preparing for the birth of its first kid after Wade shared his baby joy with a teammate in the locker room.
A source tells MediaTakeOut.com, "Dwyane told his teammate that he's 'happy to be making a family' with Gabrielle Union."
-
Congrats…I think.
Related posts:
Did Dwayne Wade give Gabrielle Union an STD?
Gabrielle Union talks life and love with D-Wade
Dwayne Wade ex-wife lands in jail