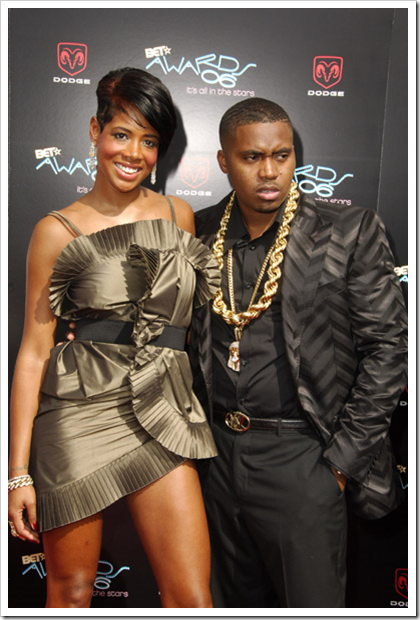 Hip-hop supercouple NAS and KELIS are to divorce just months before the birth of their first child together.
Kelis has filed papers via top divorce lawyer Laura Wasser, citing "irreconcilable differences" and a spokesperson for the singer tells Vibe.com, "I can confirm that she has filed for divorce. We request the media to respect her privacy during this very difficult time."
The Milkshake hitmaker is expecting the now-estranged couple's son at the end of the summer.
Kelis is asking for spousal and child support and is also seeking joint legal and physical custody of the unborn child, reports TMZ.com.
Nas has a teenage daughter from a previous relationship.
The couple met at an MTV Video Music Awards afterparty in 2002 and they wed in Atlanta, Georgia in July, 2003.
-
I know this is wrong but the first thing that came to my mind was…Jay-Z and Beyonce are next.
Related posts:
Nas refuses spousal support for Kelis
Kelis begs for immediate divorce from Nas
Nas pays big in divorce from Kelis