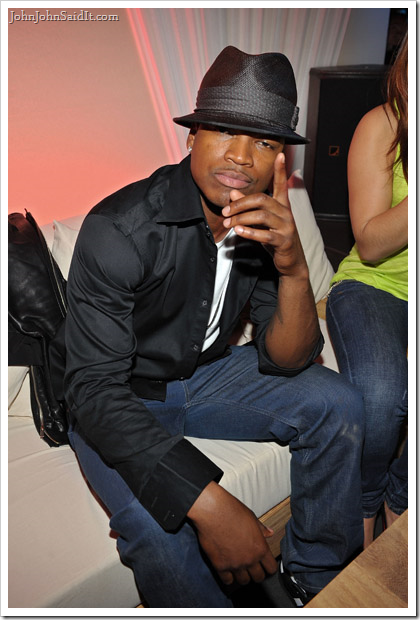 R&B star NE-YO was left fuming when two club-goers tried to steal his hat.
Ne-Yo was in the U.K. capital earlier this week to perform at the city's O2 arena, and decided to unwind after his show with a drink at the Movida nightclub.
He was joined by pals Michelle Williams and Keri Hilson – but when two men attempted to take his trademark headgear, Ne-Yo's night turned sour.
An onlooker tells The London Paper, "Two guys thought it would be hilarious to try to get Ne-Yo's hat. But when they tried, security stepped in and body slammed one guy while the other guy was wrestled to the ground."
After the altercation, Ne-Yo's hat was retrieved and the singer left the club with two armed guards without further incident.
Related posts:
50 Cent club appearance…$75k
Rihanna hits the strip club
Mike Tyson altercation footage