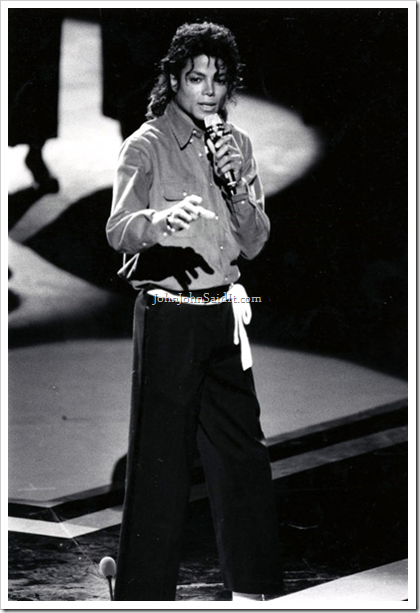 U.S President BARACK OBAMA has finally paid tribute to MICHAEL JACKSON, revealing he "grew up" on the King of Pop's music.
While many expected Obama to issue a statement following Jackson's sudden death last week, he instead chose to send the superstar's family a private letter of condolence.
A week on, Obama has finally spoken out, insisting Jackson will "go down in history as one of our greatest entertainers".
He added, "I grew up on his music. I still have all his stuff on my iPod."
Many fans of Michael Jackson have criticized the President for not acknowledging the King of Pops death earlier.
Related posts:
Michael Jackson finally buried
Michael Jackson's Nanny speaks out
President Obama's got style