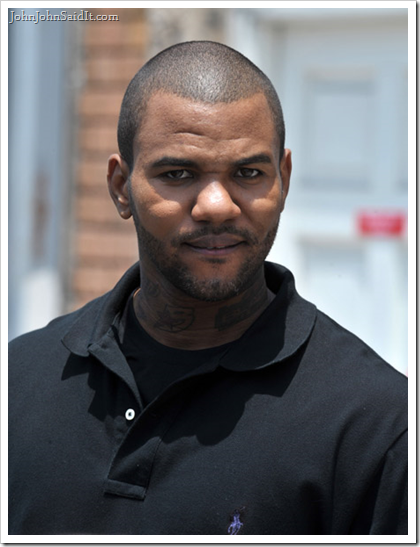 JAY-Z has shrugged off THE GAME's latest round of verbal insults after taking offence to one of the rap mogul's freestyle rhymes.
The 99 Problems hitmaker, real name Shawn Carter, stirred controversy among hip-hop circles earlier this month when he debuted a new rhyme reportedly from his upcoming album, The Blueprint 3, at his gig in Las Vegas – appearing to reference The Game, Jim Jones and his former business associate Damon Dash.
He rapped, "I ain't talking about gossip/ I ain't talking about Game/ I ain't talking about Jimmy/ I ain't talking about Dame…"
The Game responded by blasting the rap icon throughout his European tour, leading his fans to participate in chants of "Fuck Jay-Z", branding him an "old ass nigger".
Jay-Z is adamant his lyrics were tame and not meant to offend – urging Game to move on from the petty feud.
He tells BBC Radio, "If that's a diss, then wear that. Tell groupie to get over it."
The Game and Jay-Z have shared a tumultuous relationship over the years – the former G-Unit member slammed the superstar after interpreting another of his freestyle raps as a slur against him, while he has also claimed he has a lot of respect for Jay-Z.
-
The Game just needs a hug…fa real.
Related posts:
The Game calls Beyonce a 'B*tch'
Game – Who's lying?
Why did The Game apologize to 50 Cent