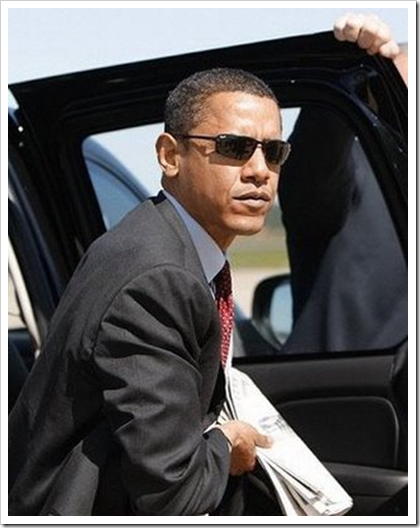 Psychiatric Doctor believes President-elect may have sex addiction.
Before I began this blog I must state, "I report the gossip and let you decided if it's true" because this one has some logic, but it's even a little over board for me.
An Indonesian "alternative therapy" psychiatric doctor recently claimed that President-elect Barack Obama, like many Americans, has an "addictive personality disorder" which affects his every day living.
According to the doctor, "Mr. Obama has addictive tendencies.  He's addicted to cigarettes, he's addicted to his Blackberry (which means he's addicted to work) and although we don't know what else he's addicted to…we do know that most addictions are packaged in groups of 3″.
The doctor goes on to explain that addictive personalities usually have 3 addictions in which the person rotates throughout their lives, "They quit one addiction for a little while…then they latch on to another, then another.  The cycle just continues."
In regards to Obama's 3rd addiction, the Doctor explained her theory, "Mr. Obama is the most attractive and powerful world leader in history of the modern world.  He's constantly meeting and shaking hands with people who would like to be intimate with him… it would be to no one's surprise that his third addiction is sex."
It is a well-known fact that Obama has battled a long addiction to cigarettes and campaign aids have verified his work addiction and dependency on his Blackberry, but I guess we'll just have to let Michelle speak to the suspected "3rd addiction".  What do you think?     
Related posts:
Sex addiction for NBA Player
Will Smith already made deal to play Obama?
Obama will 'forgive' student loans