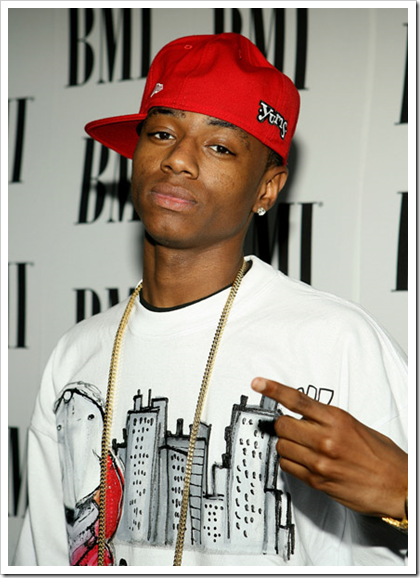 Dance Rap sensation Soulja Boy contemplated taking his own life to escape his problems after he was robbed at gunpoint.
Rapper Soulja Boy became an international sensation with his Crank Dat single, but his life came crashing down when six armed men stormed his property on December 30 (08).
He and his pals escaped unharmed but the terrifying incident was enough to make the rapper, real name DeAndre Ramone Way, re-evaluate his life in the limelight.
He admits he felt like suicide was the only solution.  Said the rapper, "After the robbery, that was the first time I thought to myself: 'If I die right now, all of my problems will go away."
Said a close friends of the rapper, "It was hard on him.  You could see everything he read on the Internet blogs was getting to him and things weren't fun anymore."
I would hate to think that something on this website helped contribute to Soulja Boy considering suicide at 18-years-old.  It almost makes me want to go buy his CD…well, not really.
But I'm glad her overcame such a depressing situation.  Are we really that hard on celebrities or are they just overly sensitive?
Related posts:
Soulja Boy knew the guys who robbed him
Soulja Boy running scared…fear is a factor
Soulja Boy gets animated