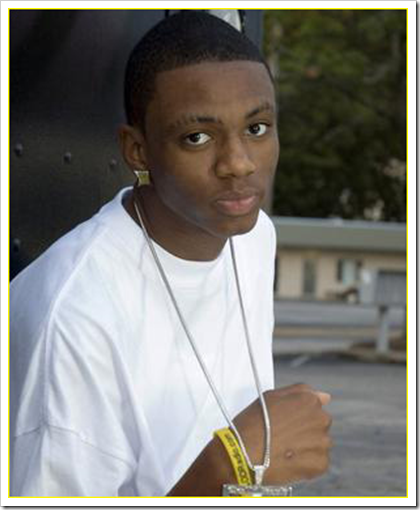 Rapper has not cooperated with police for fear of retaliation.
Soulja Boy was apparently attacked at gun point in his Georgia home this weekend.  A representative from his camp went on to say that "this was a very serious situation and fortunately no one was injured."
 
Apparently, six armed men kicked-in the door at the rapper's home and robbed Soulja Boy and his friends at gunpoint for more than $5000 in cash and jewelry.  No shots were fired but each assailant had an automatic weapon in hand.
One source stated that Soulja Boy must have known the attackers because during the robbery they only referred to the rapper by his "nick name".  Only close friends and family refer to Soulja Boy as  "DC"  which is short for his real name DeAndre Cortez.
Shortly after the attack, two men claimed responsibility for the robbery and place a video describing the attack on the Internet.  Fearing retaliation, Soulja Boy has reportedly avoided cooperating with police and moved his family to an undisclosed location.
Related posts:
Soulja Boy likes guys…says his ex-girlfriend
Soulja Boy almost committed suicide
Soulja Boy running scared…fear is a factor