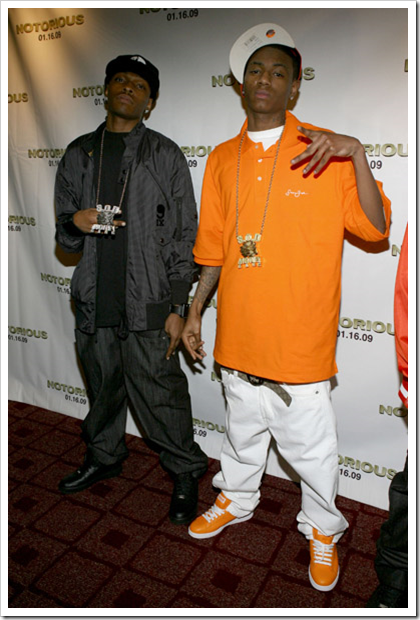 Rapper fears for safety and takes extreme precautions since being robbed.
After being robbed at gun point a few weeks ago in his Atlanta home, sources confirm that rapper Soulja Boy has moved his family from the previous residence, and has also spent less time in the ATL.
Said one club promoter, "It's difficult to imagine what he's feeling, but it seems like he's abandoned his home and his city.  But you gotta' put family first".
As previously reported, many believe the "Superman" creator might have known his assailants, but so far police have yet to ID the robbers.  A video of the reported bandits made it's way to the Internet shortly after the robbery.
Said on Atlanta rapper, "These cats is brave enough to put it on the net and still ain't got caught…that's some bold shit.  I feel kinda' bad for dude (Soulja Boy). 
Recently Soulja Boy was spotted at the Los Angeles premier of Notorious despite turning down an invitation to the premier in his hometown Atlanta.
For those of you not familiar with the situation, here's the video of the supposed robbers mocking their victim.
Related posts:
Soulja Boy knew the guys who robbed him
Soulja Boy almost committed suicide
Soulja Boy gets animated