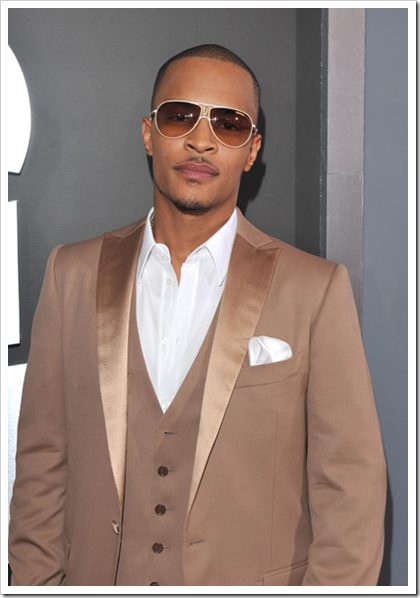 Rapper T.I. is toning down his extravagant lifestyle as he prepares to start a year-long jail sentence.
The Grammy winning rapper has reportedly sold almost half of his huge fleet of cars including the Maybach and Ferrari.
In March, the star will begin a 366 days sentence for illegal weapons possession in and he admits the prospect of time behind bars has sobered him.
Said T.I., "I had 17 cars. But now I got 10. I downsized since the arrest."
Now that sounds like a man who's really sobered (sarcasm intended).
Related posts:
T.I. goes to the Supreme Court
Did T.I. get married before getting locked up?
TI only to serve two months in prison