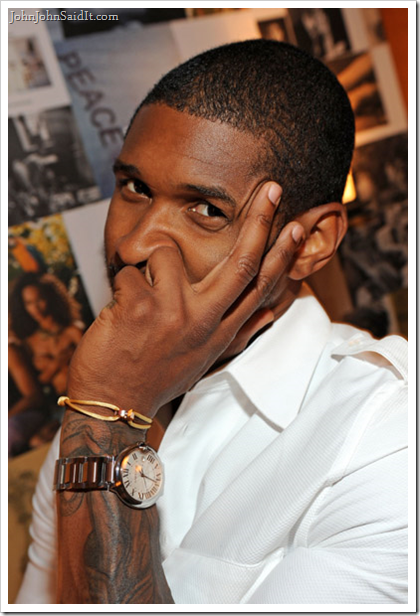 Usher says his children keep him from going crazy.
The singer - who has two sons, 19-month-old Usher Raymond V and seven-month-old Naviyd Ely with estranged wife Tameka Foster - credits fatherhood with giving him the chance to escape the pressures of his career.
He said: "I find balance in two places, when I'm working out and when I'm with my kids. The noise of my children is music to my ears.
"When I hear them my mind is not focused on all of the things that are holding me down. When I'm with my boys it's all about them and I just put it all together somehow."
Usher expressed these feeling after being asked how difficult his upcoming divorce from Foster will be on his children.
Related posts:
Usher finally dumps his crazy wife
Usher makes wife turn down reality show