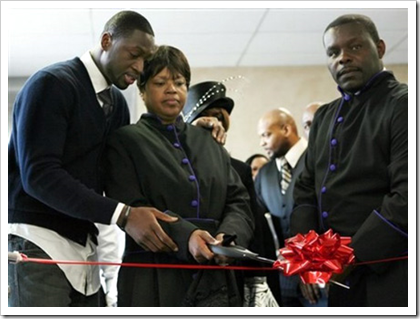 Dwyane Wade helped a South Florida family, displaced by fire, by purchasing a new home for them.
When Wade heard the story of Dawn Smith, whose nephew accidentally burned down her home, Wade felt like he had to do something.
The NBA superstar athlete presented Smith with keys to a new house, along with furnishings, clothing and gifts for her family.
One close source explained that Wade once participated in a home burglary, during Christmas season, while growing up on the inner-city streets of Chicago, and this is his way of "making things right". 
Related posts:
Is Gabrielle Union pregnant by Dwayne Wade?
Dwayne Wade ex-wife lands in jail
Did Dwayne Wade give Gabrielle Union an STD?