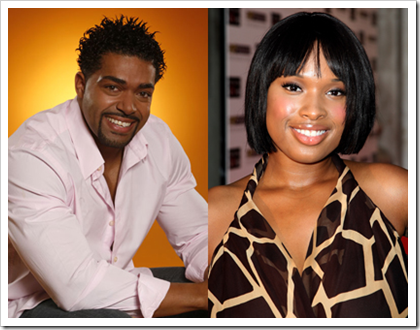 Jennifer Hudson has revealed that she is all set to marry "real soon".
Hudson who has just come out of her traumatic phase, has taken a more progressive approach to life. According to Hudson's friends, The 'Dreamgirls' star and her fiance, attorney David Otunga, could tie the knot as early as this month.
Said one source, "It could be real soon and maybe even Valentine's Day. The couple grew close in their relationship pretty recently, after David helped Jennifer get over her worst period of life."
Last October, Jennifer's mother, Darnell Donerson, 57, brother Jason, 29, and seven-year old nephew Julian, were shot dead. The tragedy forced David and Jennifer, who got engaged last September, to put their original wedding plans on hold.
It is rumored that Hudson plans to begin a family soon after marriage because "she's always been apart of a big family and she realizes it's time to start one of her own."
If you're wondering why her fiance looks familiar, it's probably because you know him as "Punk" from VH1's "I Love New York 2″.
Related posts:
Jennifer Hudson ask fans not to cry for her
Jennifer Hudson still receiving counseling and therapy
Jennifer Hudson comes out of hiding