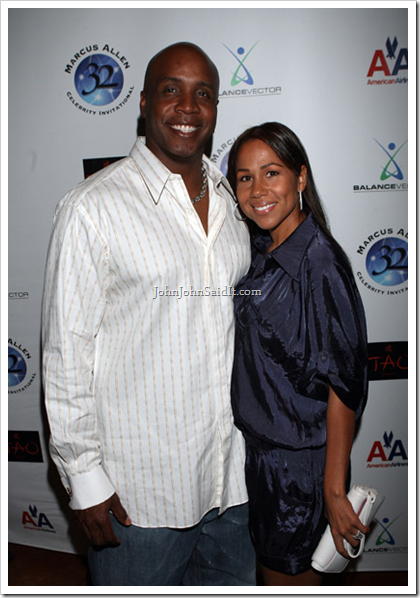 Fallen baseball icon BARRY BONDS' marriage is heading for its final out - his wife has filed for a legal separation.
Liz Watson cites "irreconcilable differences" for the split, which threatens to end the couple's 11-year marriage.
The couple wed in 1998 and have a daughter together.
Watson has requested joint legal and physical custody of their 10 year old.
Bonds has been hitting the headlines in recent years for his links to baseball's steroids scandal.  Bonds is estimated to be worth at least $200 million.
-
Related posts:
Barry Bonds career ends because of "white folks"
R. Kelly's forces gag order on ex-wife in divorce settlement
Hulk Hogan and his wife continue feud