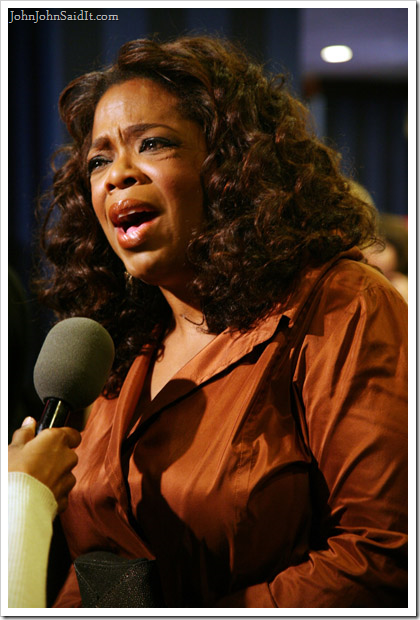 OPRAH WINFREY is facing a staggering $1 trillion legal battle.
The TV titan is being sued by author Damon Lloyd Goffe who accuses the media mogul and her production company Harpo Inc. of plagiarizing his book A Tome of Poetry in her internet published work Pieces of my Soul.
And in a copyright infringement suit filed at the District of Columbia Court, Goffe insists Winfrey even admitted she used his original works in 2008, reports the National Enquirer.
In the documents, he writes, "In April 2008 Oprah confessed to seizing original works of authorship".
Goffe and his legal team are seeking the huge amount in damages, claiming that as Winfrey sold an alleged 650 million copies of the book online for $20 a time, he is owed $1.2 trillion.
-
Don't worry folks…President Obama would get involved before we let Oprah go broke.
Related posts:
Oprah gets to keep her money
Child sex abuse may close Oprah's school
Does it matter that Oprah smoked dope?