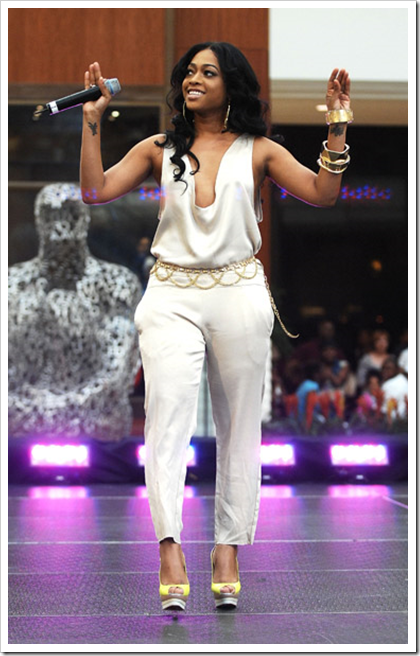 Rapper TRINA has slammed online reports suggesting she once romanced basketball star KOBE BRYANT behind his wife's back.
MediaTakeOut.com claims the Here We Go rapper, real name Katrina Taylor, had enjoyed a sexual relationship with the married Los Angeles Lakers star, referencing lyrics from her 2004 track Heated.
In the song's lyrics, she raps, "I was the first b**ch Kobe cheated on his wife with."
The website alleged Trina clashed with Bryant's wife Vanessa over the affair at a recent NBA game when the Lakers went head-to-head with the Denver Nuggets - the team Trina's boyfriend Kenyon Martin plays for.
But the hip-hop star has blasted the allegations, insisting there was no truth to her song words and denying claims of a fight.
Her representative says, "Trina does not know Kobe Bryant in either a personal or business manner.
"Any basketball or NBA sports event Trina is seen at she is there in full support of her boyfriend, Denver Nuggets basketball player Kenyon Martin, and for no other reason.
"The 2004 Trina song, entitled Heated, was for 'entertainment purposes' only! As with other rapper/raptresses in today's society, Trina's rap lyrics are a result of entertainment and a fabricated 'image' and not real life experiences or subject matters."
-
That's the problem with Hip-Hop…everybody claims "for entertainment purposes only" when they get in trouble.
Related posts:
Kobe Bryant comes of age
Lil Wayne loves Kobe…fa real
Trina = Da baddest chick