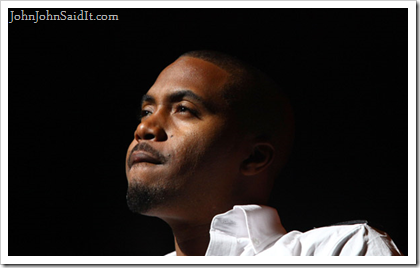 Former hip-hop super-couple NAS and KELIS have become parents to a baby boy - but the rapper missed his son's birth after he was banned from entering the delivery room.
The Milkshake hitmaker went into labor on Tuesday morning and was admitted to a New York hospital, where she was met by her estranged husband.
But according to the rapper's lawyer Mark Vincent Kaplan, Nas was refused access to Kelis' bedside to witness the tot being born.
However, Nas is refusing to let his differences with Kelis dampen his celebrations and he announced his happy news in a video posted online on Tuesday.
The former couple is in the midst of divorce proceedings and were due to appear in court on Tuesday to negotiate the financial terms of their marriage split. However, they were both excused by court officials in light of the baby's birth.
-
That's so wrong…Something tells me Nas's child support and alimony checks won't be banned.
Related posts:
Nas pays big in divorce from Kelis
Nas refuses spousal support for Kelis
Nas and Kelis are officially done