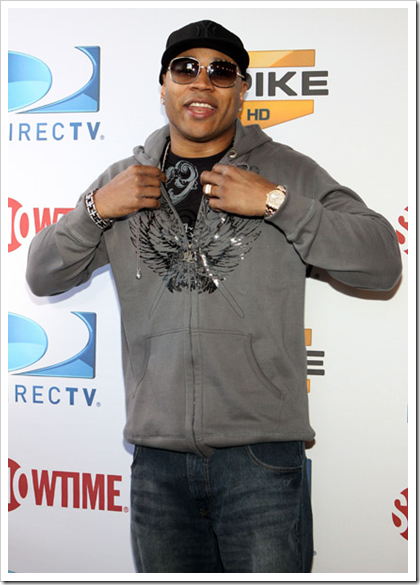 Rapper LL Cool J's luxury clothing line is failing miserably as the wares are struggling to sell.
The hip-hop star signed a deal with Sears department stores to stock his signature clothing line in May of 2008, but sales have drastically fallen and the designs are now being advertised at up to 50 percent off the suggested retail price.
Despite substantial price marked downs, the department store has been unable to sell enough items to break even.  Cool J joins fellow rapper Andre 3000 who's Benjamin Bixby clothing label has also fallen on financial difficulties and slow sales.
Clothing critics and designers have ruled harshly against Cool J's clothing line claiming, "the designs aren't that attractive and grossly overpriced.  Plus, who buys luxury clothes at Sears…just a bad combination?"
Diddy's Sean Jean and Russell's Simmon's Fat Farm label have withstood the current economic downturn. Which raises the questions, "Are these clothes just too ugly for people to buy or is it something else?"
Click the link below to see sample pictures of the clothing line for yourself.
http://www.sears.com/shc/s/v_10153_12605_Clothing?sbf=Brand&sbv=LL+Cool+J&psid=40698526&sid=ISx20070515×00001a
Related posts:
Russell Simmons launches clothing line for poor folks
Jennifer Lopez clothing line 'crashed and burned'
Rick Ross starts 'fat-boy' clothing line